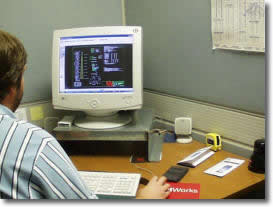 The Fred A. Nudd Corporationís Engineering Department is well versed in the wireless communications and broadcast industries. Our knowledge and experience have aided in the innovative designs and cost savings to our clients.
Our engineering department designs to the current standards and codes. Our services include:
Our field-trained engineers have the knowledge and experience to design towers for efficient installation and implementation for our customers. All of our engineering designs are reviewed and stamped by a Professional Engineer.